Aug.19.14 12:02 am
Hello, hello!
Welcome back, dear guests! Chapter 4 is up, so tell all your friends! As you can see, I've revamped the chapter cover style just a little, as those rereading yesterday have probably noticed! :)
What's there to say?? Well, there's going to be quite a bit of traveling this chapter, and we'll also learn more about our favorite CloverHouse Innkeeper. That's all for now, see you again soon!

Aug.12.14 12:17 am
And so concludes Chapter 3! I hope you've been enjoying your stay at the CloverHouse so far. :D Incidentally, Saint for Rent is now 2 years old! Hooray! Lots of new stuff happened this year, including a site revamp and new characters introducing themselves! I think that's pretty exciting, hahaha~
We are a 3/5 through the first arc of the story. You've seen the events unfold from the perspective of 3 key characters so far, but there's just one more point of view that'll help click things together! I hope you all look forward to more motives revealed and more pieces falling into place in the next couple of chapters!
In the meantime, here is a WIP of the chapter 4 cover! :)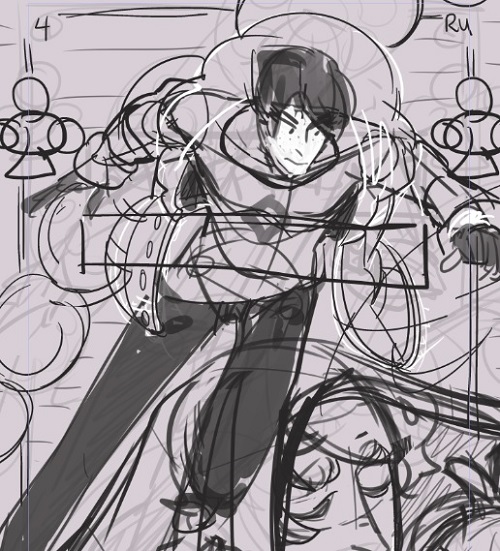 Jul.10.14 11:24 am
Hello guests! Welcome back to the CloverHouse! I'm sure you've noticed quite a few changes to the decor!
SfR is scheduled to undergo some marketting over at the HIVEWORKS, so I wanted to give the site a bit of a make over before then! So yeah, make yourself welcome, look around, meander around the front lobby, don't pick on the bellboy, yada yada etc. >v<)/ Let me know what you think~
A big thanks to ERIN, the creator of METACARPOLIS and FOUR TALES, for coding the new design and getting it up and running. :D She is super cool (so you should probably click those links!).