Apr.21.15 06:00 am
Got some good news, guys! :D If you wanted a CloverHouse Inn of your very own, you can now buy the PRINT at HIVEMILL! :) Yay, thank you, Hiveworks​! <3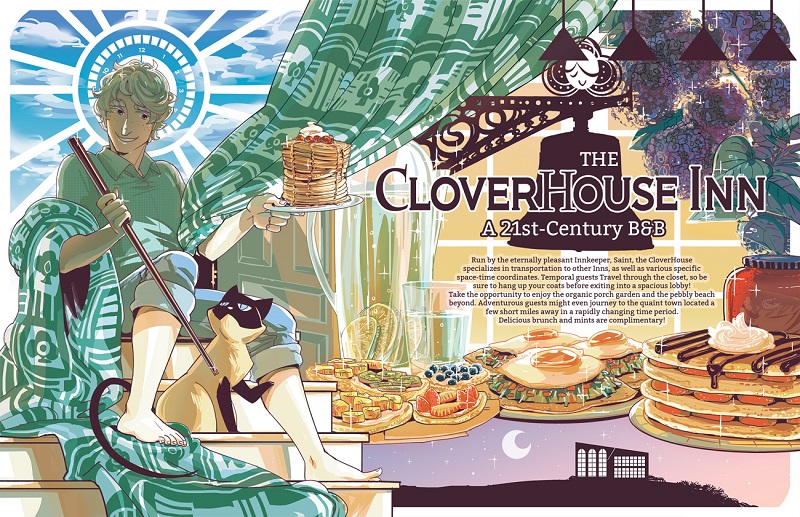 Mar.24.15 12:00 am
EDIT: AND we're back~! :D Are you all caught up?
Hello, CloverHouse Guests!
And here is the cover to Chapter 5! :) I'm looking forward to wrapping up the first story arc with you guys~!
Comic page updates will resume on April 14th! I need a bit of a break, as well as some time to build up a buffer again.
I'll still be posting some fun stuff here on Tuesdays and Fridays until then, so stay tuned! :D Thanks for your support, everyone!
Mar.03.15 12:00 am
Hi everyone! :)
I hope everyone is enjoying their March so far. Hopefully we can kiss winter goodbye very soon in the northern hemisphere. x'D

Wow, we finished up Chapter 4! Please enjoy the Inn Note. I hope it provides a bit of a cute breather before we enter Chapter 5. x'D

Also, my February sketchbooks have been sent out to backers at my PATREON!